Book Reviews
Many publishers actively sought to have their books banned in Boston becasue they knew a book banned in Boston would increase their sales in the rest of the country.
The New England Watch and Ward Society (founded as the New England Society for the Suppression of Vice) was a Boston, Massachusetts organization involved in the censorship of books and the performing arts from the late 19th century to the middle of the 20th century. At the height of the Society's power, the Boston Public Library kept books that had been deemed objectionable in a locked room and publishers and booksellers held back publications for fear of the organization's influence with Boston prosecutors and judges.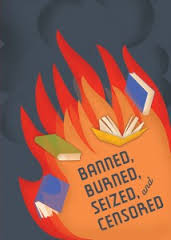 A short list of well-known books banned in Boston by the Watch and Ward Society, a private group of self-appointed city leaders, include: Leaves of Grass by Walt Whitman (new edition suppressed, 1881); The Decameron by Giovanni Boccaccio (1894); Antic Hay by Aldous Huxley (1923); The American Mercury Magazine editor, H.L. Mencken (1926); Nigger Heaven by Carl Van Vechten (1927); Elmer Gantry by Sinclair Lewis(1927); The Sun Also Rises by Ernest Hemingway (1927); Oil! by Upton Sinclair (1927); A Farewell to Arms by Ernest Hemingway (magazine serial, 1929); Lady Chatterley's Lover by D.H. Lawrence (1929); Jews Without Money by Michael Gold (1930); God's Little Acre by Erskine Caldwell (1933); Strange Fruit by Lillian Smith (1944); Forever Amber by Kathleen Winsor (1944); and Naked Lunch by William S. Burroughs (1965).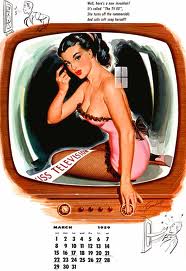 Why are book reviews so important? Let me answer that question with a cliche: "Don't judge a book by its cover." Or, as my taciturn New England ancestors used to say, "Don't buy a pig in a poke." Both statements reflect the same advice which is to know what it is you are buying before you buy it.

The word has a power of its own and is a mode of action. That is why intellectuals and the books they write are the first casualties of right-wing revolutions soon to be followed by strict censorship. Adolph Hitler did it in Germany. Joseph Stalin did it in the Soviet Union. Mao Tsedong (Tse-tung) did it in China. Fidel Castro did it in Cuba. Islamic Terrorists do it wherever they control an area such as the Taliban in Afghanistan. Islamic Fundamentalists in Northern Nigeria, Islamic Fundamentalists in Sudan, and the Islamic State in Northern Syria and Iraq also do it.
Nazi Book Burning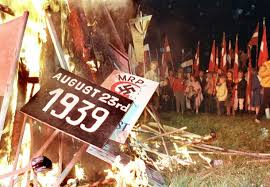 Nazi Book Burning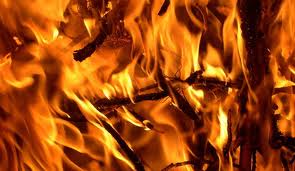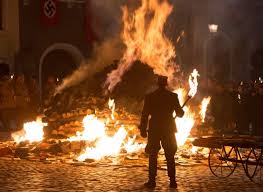 Soviet Union Book Burning Nazi Book Burning

Why do right-wing revolutionaries censor and burn books? Whey do they silence, incarcerate, and kill intellectuals for the books they write?
The answer is becasue more than guns, tanks, and bombs, right-wing revolutionaries--whether secular or religious--fear the power of the word used in opposition to them more than any other weapon.

While I do not believe anyone is going to silence me, put me in prison, kill me, or burn my books, you as the buyer have a right to know something of the contents and quality of my books before you buy them. In the book publishing business, reading book reviews is how you obtain information about a book to make an informed decision whether or not to buy it.

So, with that purpose in mind, please check out my books on the following pages and if you feel so moved, take a leap of faith and buy the one, or ones, that interests you most.